Embarking on the journey to find the perfect used car involves navigating a landscape of choices, considerations, and expectations. Our 2024 car-buying guide is crafted to be your compass, offering insights into the top picks for the best-used cars. Beyond mere recommendations, this guide delves into the core elements savvy car buyers should prioritize – from reliability and safety to features and market value. Join us on this exploration of the best options for 2024, where value and quality intersect.
Introduction To The Best Used Cars For 2024
Purpose Of The Guide
The 2024 car-buying guide aims to help consumers make informed decisions by providing information on the used car market, the latest automotive trends, budgeting and financing tips, comparative analysis of second hand car models, technology and connectivity features, environmental considerations, reliability, maintenance, resale value, safety ratings, car dealers, negotiation strategies, and insights into the future of the automotive industry.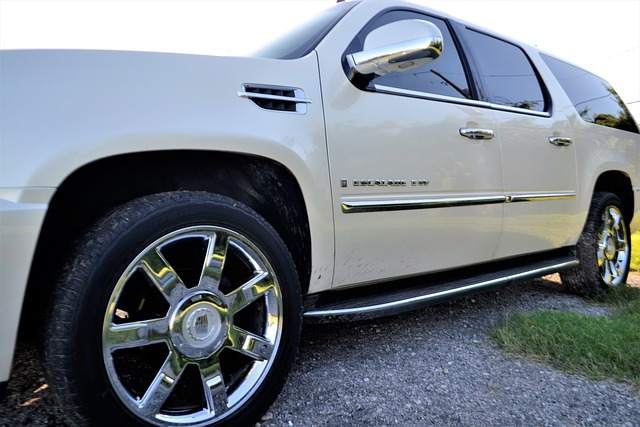 Criteria For Selection
In evaluating the best used cars for 2024, the criteria considered include:
Reliability
Safety Ratings
Features and Technology
Market Value
Fuel Efficiency
Maintenance Costs
Resale Value.
Owner Satisfaction
Also Read: How Long Do Car Tyres Last?
Top 10 Picks For Best Used Cars In 2024
Model 1 – XV50 Toyota Camry
The XV50 Toyota Camry doesn't just provide a spacious interior and fuel efficiency; it's your ticket to a seamless fusion of practicality and driving joy with advanced infotainment and a hybrid option.
Key Features:
Fuel Efficiency
Spacious Interior
Advanced Infotainment System
Reliability
Hybrid Option
Performance Insights:
Smooth Automatic Transmission
Balanced Handling
Responsive Steering
Efficient Engine Options
Hybrid Fuel Efficiency
The inclusion is driven by a harmonious blend of practicality, efficiency, its low running costs, and driving satisfaction that the XV50 Camry brings to the midsize sedan segment.
Model 2 – Honda Civic
Beyond its modern design and fuel efficiency, the Honda Civic is your reliable companion with efficient engines and balanced handling, promising enduring performance and a touch of elegance.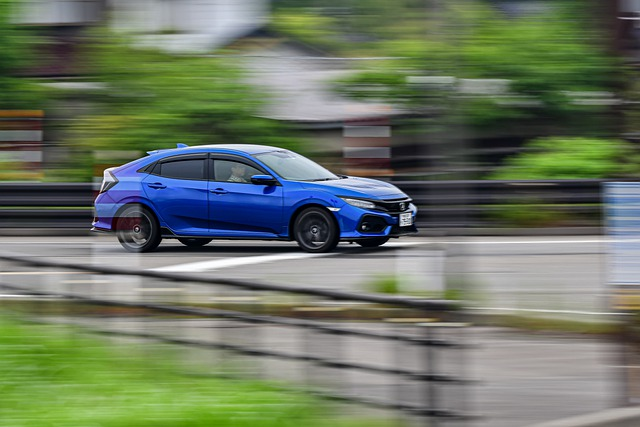 Key Features:
Modern design
Fuel efficiency
Advanced safety features
Versatile model range
Performance Insights:
Efficient engines
Balanced handling
Reliable performance
Well-rounded reliability, strong resale value, and a diverse model range make it an enduring choice in the compact car segment.
Also Read: How Long Does A Car Service Take
Model 3 – Mazda 3
Unleash your driving enthusiasm with the Mazda 3's stylish design and upscale interior. Its precise handling and engaging dynamics redefine your experience in the compact car category.
Key Features:
Stylish design
Precise handling
Upscale interior
Advanced safety tech
Performance Insights:
Engaging driving dynamics
Efficient engines
Smooth transmission
The Mazda 3 stands out for its sporty appeal, upscale features, and reputation for delivering a more enjoyable driving experience in the compact car category.
Model 4 – Subaru Forester
Conquer roads and off-road adventures with the Subaru Forester. It's not just about AWD; it's a symbol of reliability, spacious comfort, and a vehicle that adapts to your every journey.
Key Features:
AWD capability
Spacious interior
Advanced safety features
Off-road capability
Performance Insights:
Capable off-road
Comfortable ride
Reliable performance
The Subaru Forester is known for its practicality, safety features, and all-weather capabilities, making it a top choice in the compact SUV segment.
Model 5 – Subaru Outback
More than an AWD gem, the Subaru Outback blends rugged design seamlessly with on-road comfort. It's the epitome of versatility, offering cargo space and efficient engines for the adventurer in you.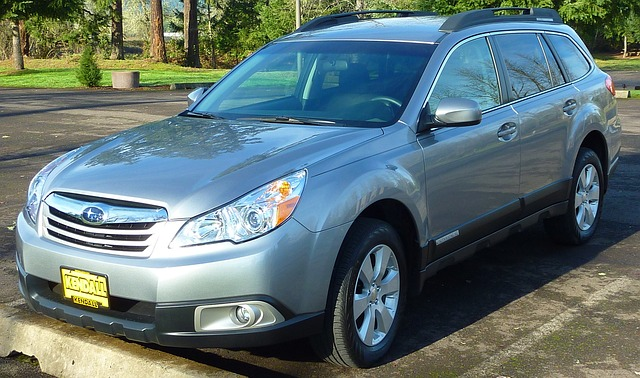 Key Features:
AWD capability
Rugged design
Spacious interior
Off-road versatility
Performance Insights:
Comfortable on-road
Capable off-road
Efficient engines
The Subaru Outback combines the attributes of a wagon and an SUV, offering versatility, ample cargo space, and capable performance, particularly for outdoor enthusiasts.
Model 6 – Ford Fusion
Buckle up for a sleek ride in the Ford Fusion. With hybrid options and advanced tech, it's not just about the destination; it's about enjoying a smooth and fuel-efficient journey in the midsize sedan category.
Key Features:
Sleek design
Available plug in hybrid models
Advanced tech features.
Performance Insights:
Smooth ride
Efficient engines
Available AWD
The Ford Fusion, with its appealing design and hybrid options, is recognized for delivering a comfortable and fuel-efficient driving experience in the midsize sedan category. The plug-in hybrid models allow for a longer electric range and reduced emissions.
Model 7 – Kia Forte
The Kia Forte doesn't compromise style for affordability. It's your budget-friendly option that still delivers modern design, user-friendly tech, and a comfortable ride in the compact car market.
Key Features:
Affordable pricing
Modern design
User-friendly tech
Good warranty
Performance Insights:
Efficient engines
Comfortable ride
User-friendly handling
The Kia Forte offers a budget-friendly option without compromising on style and features, making it a competitive choice in the compact car market.
Also Read: How Often Should You Service Your Car?
Model 8 – Nissan Altima
Style meets performance in the Nissan Altima. Beyond its sleek design and available AWD, it offers a comfortable ride and diverse performance options, making every drive an experience in the midsize sedan segment.
Key Features:
Stylish design
Available AWD
Advanced safety features
Performance Insights:
Comfortable ride
Efficient engines
Available VC-Turbo engine
The Nissan Altima stands out for its blend of style, performance options, and safety features, contributing to its popularity in the midsize sedan segment.
Model 9 – Volkswagen Jetta
Elevate your driving experience with the Volkswagen Jetta. Crafted with German-engineered quality and a refined interior, it's not just a ride; it's a statement in the compact sedan category.
Key Features:
German-engineered quality
Refined interior
Advanced tech features
Performance Insights:
Smooth ride
Efficient diesel engines
Sporty GLI variant available
The Volkswagen Jetta offers European styling and driving characteristics, making it an attractive option in the compact sedan category.
Model 10 – Hyundai Sonata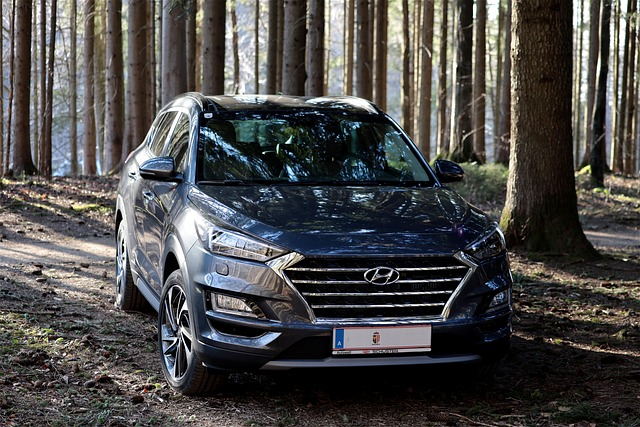 The Hyundai Sonata isn't just a sleek design and user-friendly tech. With available hybrid models and diverse powertrain options, it's your invitation to a smooth ride and efficient engines in the midsize sedan segment.
Key Features:
Sleek design
User-friendly tech
Available hybrid models
Performance Insights:
Smooth ride
Efficient engines
Available turbocharged options
The Hyundai Sonata is known for its modern design, user-friendly features, and a variety of powertrain options, catering to diverse consumer preferences in the midsize sedan segment.
Key Considerations When Buying A Used Car
Vehicle History And Inspection
Checking the vehicle history report is a critical step in the used car buying process, providing essential insights into a vehicle's past. This comprehensive report reveals crucial information such as accident history, title issues, odometer readings, and maintenance records. By thoroughly examining the vehicle history report, buyers can make informed decisions, ensuring transparency and mitigating the risk of purchasing a car with hidden problems. This step is instrumental in safeguarding against potential issues, offering peace of mind, and contributing to a more confident and satisfying used car buying experience.
Tips For A Thorough Pre-Purchase Inspection
A thorough pre-purchase inspection is crucial for ensuring the reliability of a used car. Here are key tips to consider:
Professional Inspection
Test Drive
Exterior Inspection
Undercarriage Inspection
Fluid Checks
Electrical Systems
Interior Inspection
Engine Inspection
Odometer Verification
Documentation Review
VIN Check
Compression Test
Also Read: How Does The Motability Scheme Work
Mileage And Maintenance Records
Significance Of Mileage And Well-Documented Maintenance Records
Mileage:
The mileage of a used car is a crucial factor in determining its overall condition and potential longevity. Lower mileage generally suggests less wear and tear on the engine and other critical components. However, the significance of mileage also depends on the type of driving the car has undergone. High-quality highway miles may be less impactful than stop-and-go city driving. Therefore, while low mileage is generally favorable, considering the driving conditions is equally important. Additionally, the mileage can influence a vehicle's resale value and long-term reliability.
Well-Documented Maintenance Records
Well-documented maintenance records provide a detailed history of the car's service and repair activities. This documentation is significant for several reasons:
Predictive Maintenance
Resale Value
Warranty and Recall Information
Troubleshooting Issues
How These Factors Contribute To The Overall Condition
The mileage and maintenance records of a used car are critical factors that provide insights into its overall condition and reliability:
Mileage:
Wear and Tear: Lower mileage generally indicates less wear on crucial components like the engine, transmission, and suspension. This often translates to a potentially longer lifespan for these parts.
Resale Value: Cars with lower mileage typically have higher resale values due to the assumption of less wear and the potential for an extended period of reliable performance.
Maintenance Records:
Predictive Maintenance: Well-documented maintenance records reveal whether the car has received regular service, indicating proactive care. Regular maintenance helps prevent major issues and contributes to long-term reliability.
Ownership Habits: The maintenance history reflects the owner's commitment to caring for the vehicle. Consistent and timely services suggest responsible ownership, enhancing the likelihood that the car is in good condition.
Identification of Issues: Maintenance records provide a roadmap of past repairs and part replacements. This information is invaluable for both current and future owners, helping to identify any recurring issues or potential areas of concern.
Conclusion
In the ever-evolving landscape of the automotive industry, the 2024 car-buying guide serves as your trusted companion. Whether you're a seasoned car enthusiast or a first-time buyer, the insights, tips, and top picks outlined in this guide are designed to illuminate your path, ensuring that the road ahead is not just a journey but a satisfying and rewarding adventure. Happy driving!